Salente StripeGlass, electric kettle 1,8 l, stainless steel/glass, red backlight
Capacity 1.8 litres
Wattage 2200 W
Body made of borosilicate glass and stainless steel
Backlit (blue or red)
Anti-Calc filter against calcium deposits
Double-sided water level indicator
Button on lid with safety lock
Central 360° connector with 10 million strokes lifetime
Category

:

Electric kettles
EAN

:

8595683203746
Obj.kód

:

SEK STRIPEGLASS-RD
Waranty

:

24 months
Two colour variants
There is something for everyone - there are two colour options for this model, with either blue or red backlighting. The backlight is automatically activated whenever the water starts boiling and automatically switches off when the water is boiling. Backlighting is provided by long-life LEDs.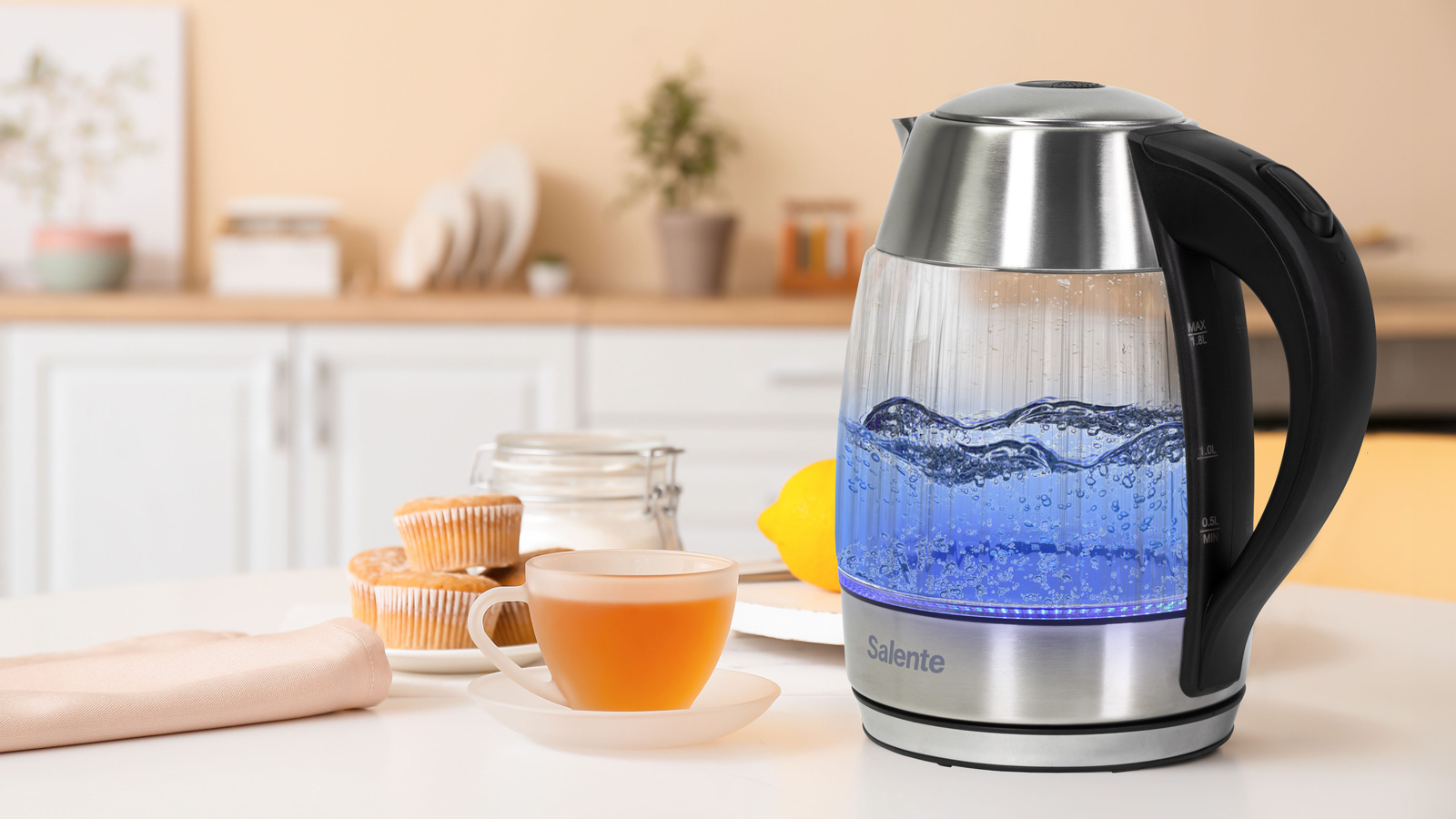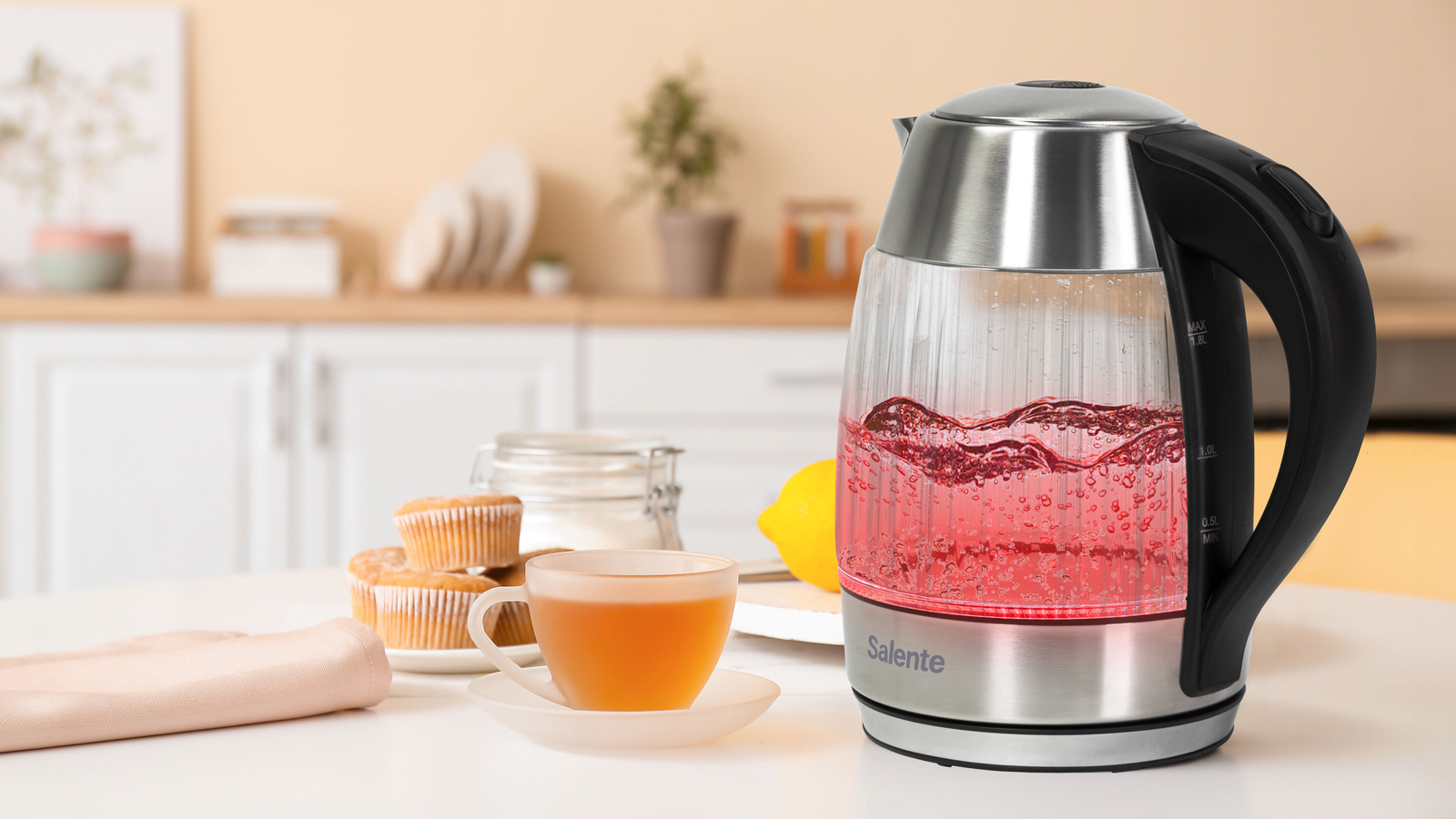 Borosilicate glass
The body of the kettle is made of a combination of stainless steel and special borosilicate glass. This glass is characterised by its health safety, high impact resistance and high resistance to rapid temperature changes. The kettle also has a thick-walled glass design with high resistance.

Anti-Calc filter and lid lock
A common feature of all Salente kettles is the AntiCalc filter, which traps lime deposits that are found to a greater or lesser extent in all drinking water. Harder water contains more of them, while very soft water contains a minimum of them. The lid of the kettle has a safety lock that prevents it from opening spontaneously when pouring water from the kettle.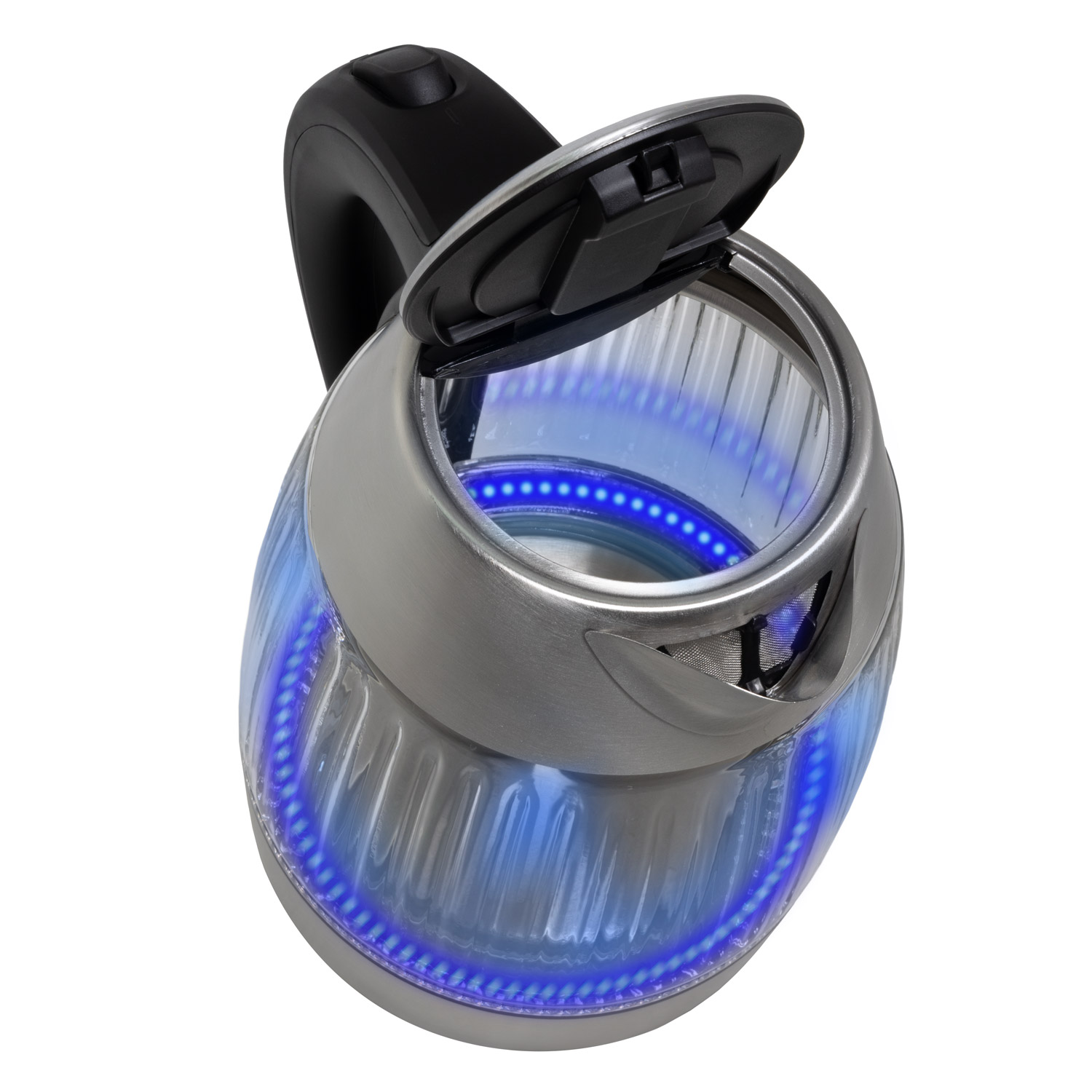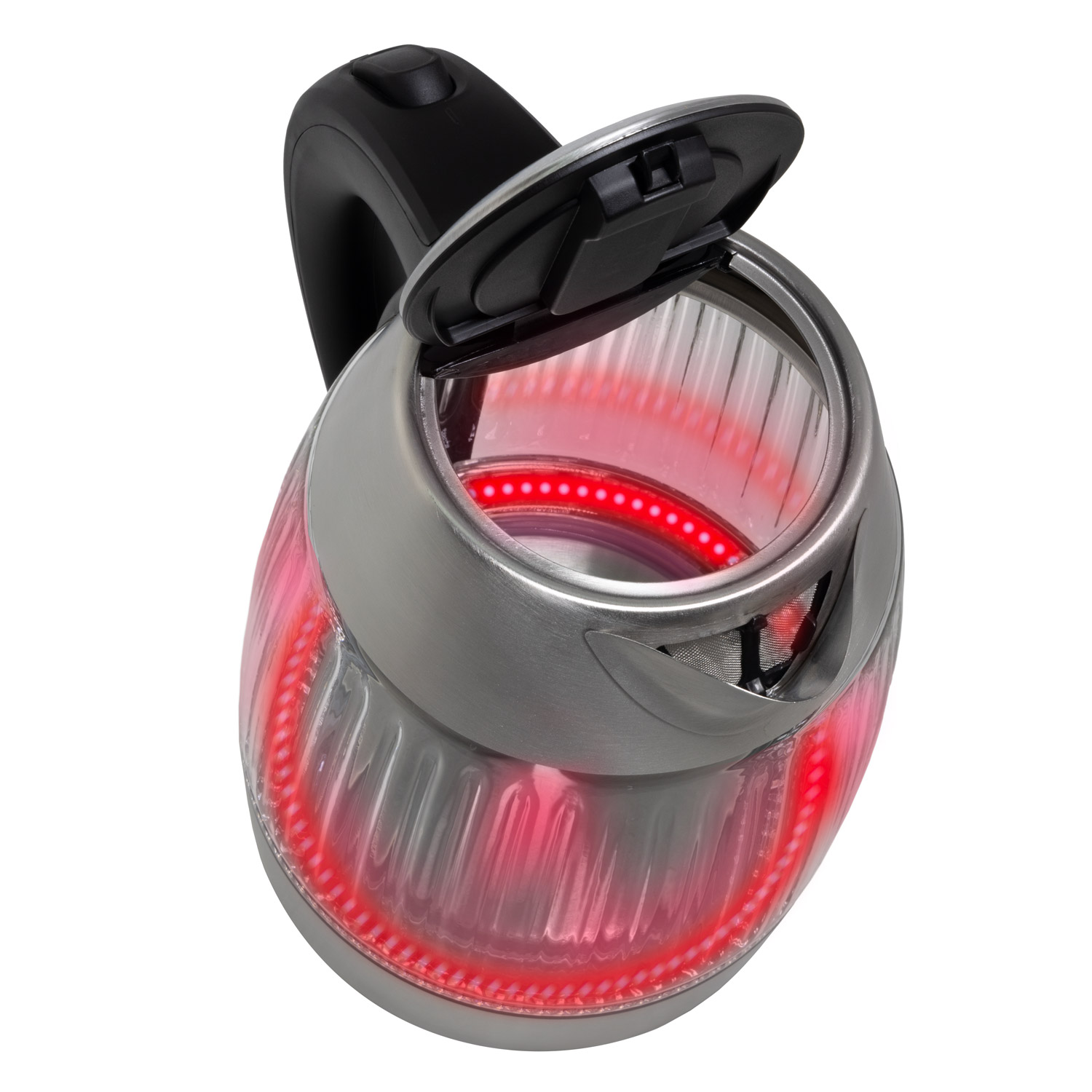 Storage of the cable in the pedestal
This model offers adjustment of the length of the supply cable by coiling it into the base. Elegant and simple solution.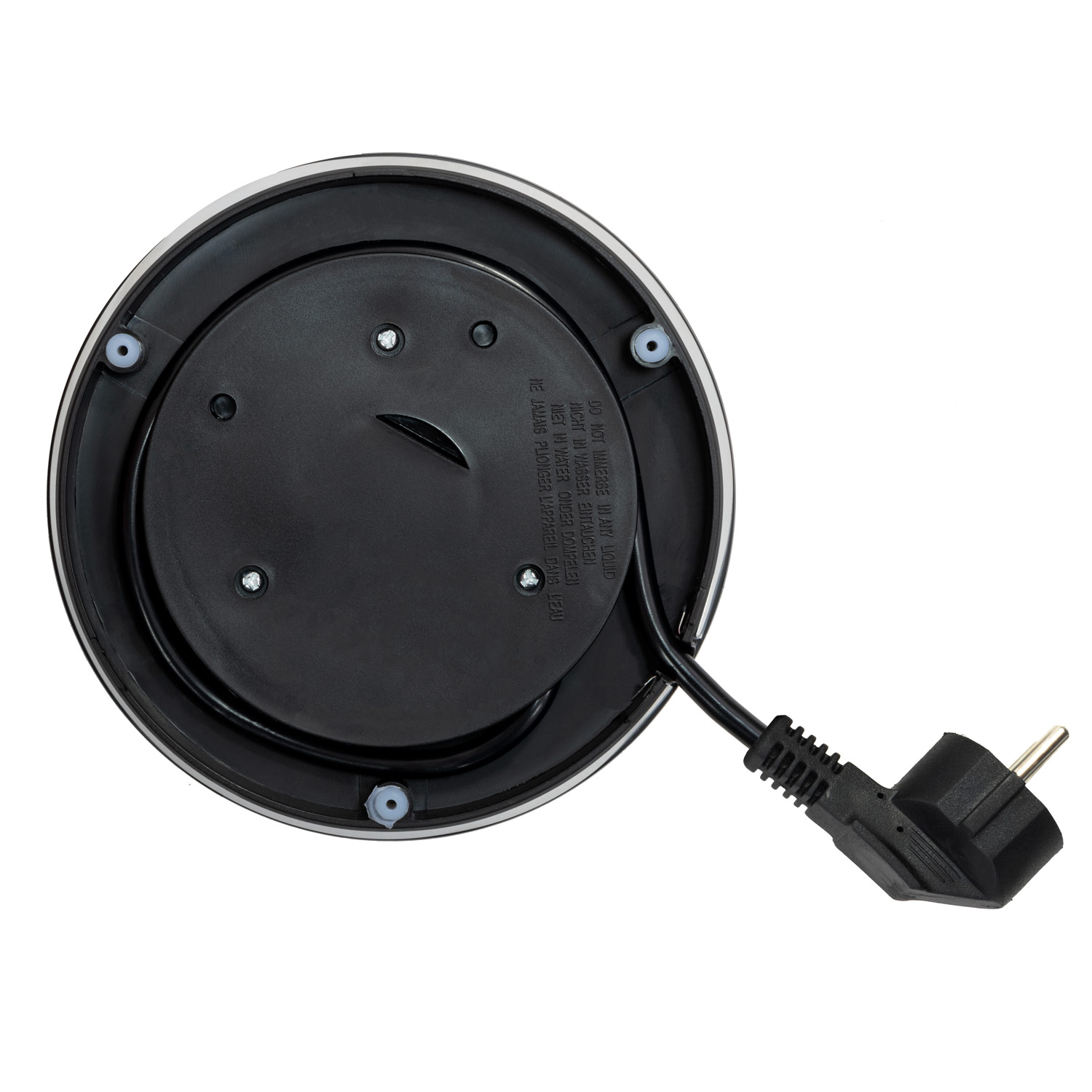 Central 360° connector
The central 360° connector with a lifetime of 10 million strokes helps for maximum user comfort and easy handling. Thanks to it, you can place the kettle on the base in any turning position. In addition, the ergonomic shape of the connector makes it much easier to sit the kettle on the base and there is no need to search for the centre of the base.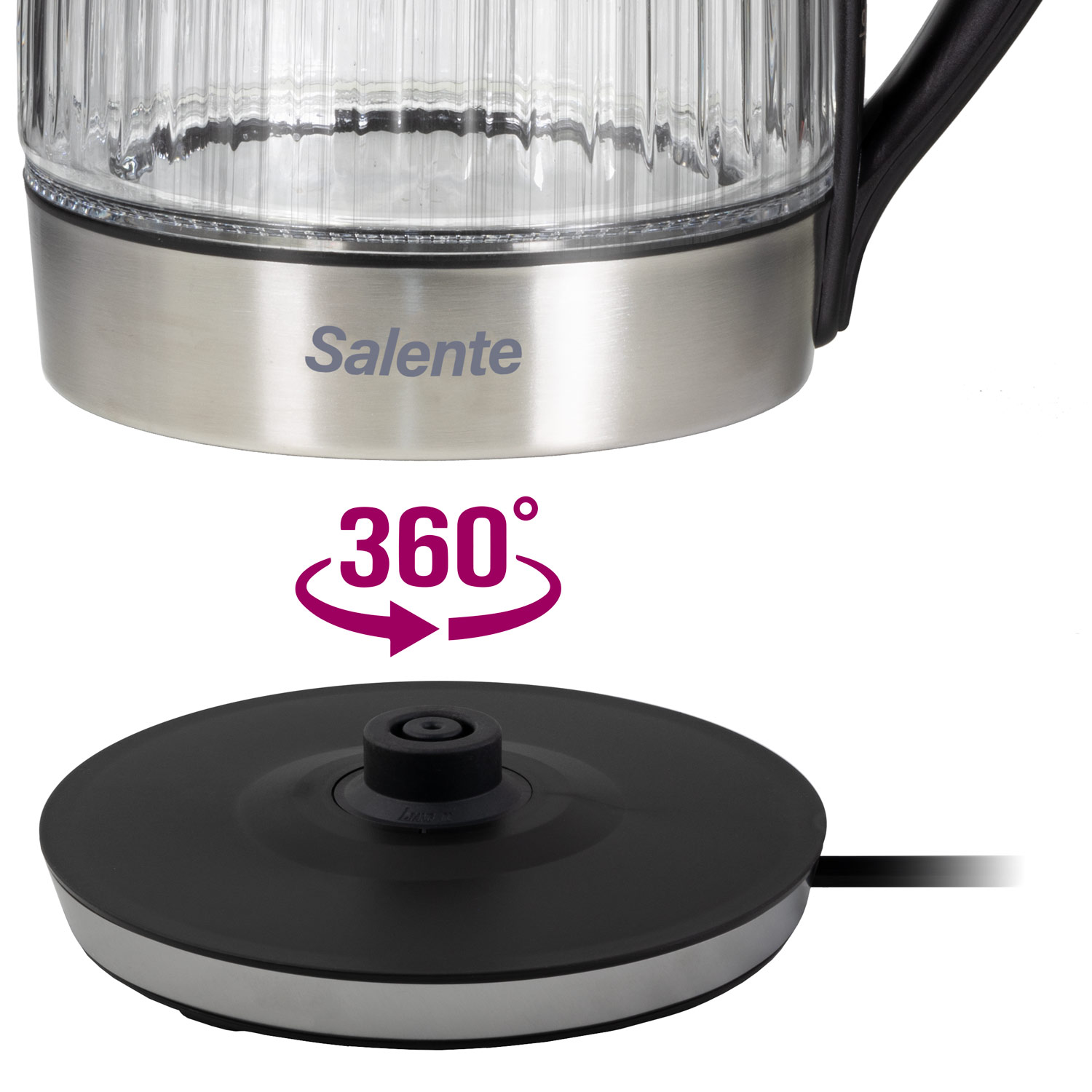 Complete Specifications:
Capacity 1.8 litres
Wattage 2200 W
Body made of borosilicate glass and stainless steel
Borosilicate glass:

Healthy
Highly impact resistant
Highly resistant to rapid temperature changes (cooking version)
Silicone design

Backlit:

Blue for StripeGlass-BL
Červené u modelu StripeGlass-RD

Anti-Calc filter against calcium deposits and impurities
Double-sided water level indicator with 0.5/1/1.8 litre lines
Button on lid with safety lock for opening/closing
Central 360° connector with 10 million strokes lifetime
Adjustable length of the supply cable by coiling it into the base
AntiDrip stainless steel spout with drip-free design
Stainless steel bottom
Hidden heating coil under the bottom of the kettle
Automatic shutdown after reaching boiling point
Rubber non-slip feet on the base
Sheathed handle
Protection against switching on without water
Thermal overheat protection
European certifications LVD, EMC, RoHS
LFGB food safe certification
Nominal power input: 1850-2200 W
Nominal tension: AC 220-240 V
Nominal frequency: 50/60 Hz
Length of supply cable: 0.7 m
Dimensions without base (w × h × h): 21.3 × 15.3 × 23 cm
Dimensions with base (w × h × h): 21.3 × 15.3 × 24.8 cm
Weight without base: 0,91 kg
Weight with base: 1.11 kg
Scope of the package:
Electric kettle
Pedestal with supply cable
Instruction manual (EN, DE, CZ, SK, HU, RO, IT, SLO)
Be the first who will post an article to this item!
Be the first who will post an article to this item!