Our aim is customer satisfaction, so we provide a full service to our customers directly without using any other partners. Our HelpDesk is operated by trained technicians, ready to answer any of your questions. We are also proactively working to respond to customer queries in the FAQ section. You can find information under the Discussion/FAQ tab on the relevant product card. If you cannot find an answer to your question, contact our HelpDesk directly. Our colleagues are ready to give you advice or explain anything that is not clear.
Submit your HelpDesk query easily by clicking on the HelpDesk button on the product card: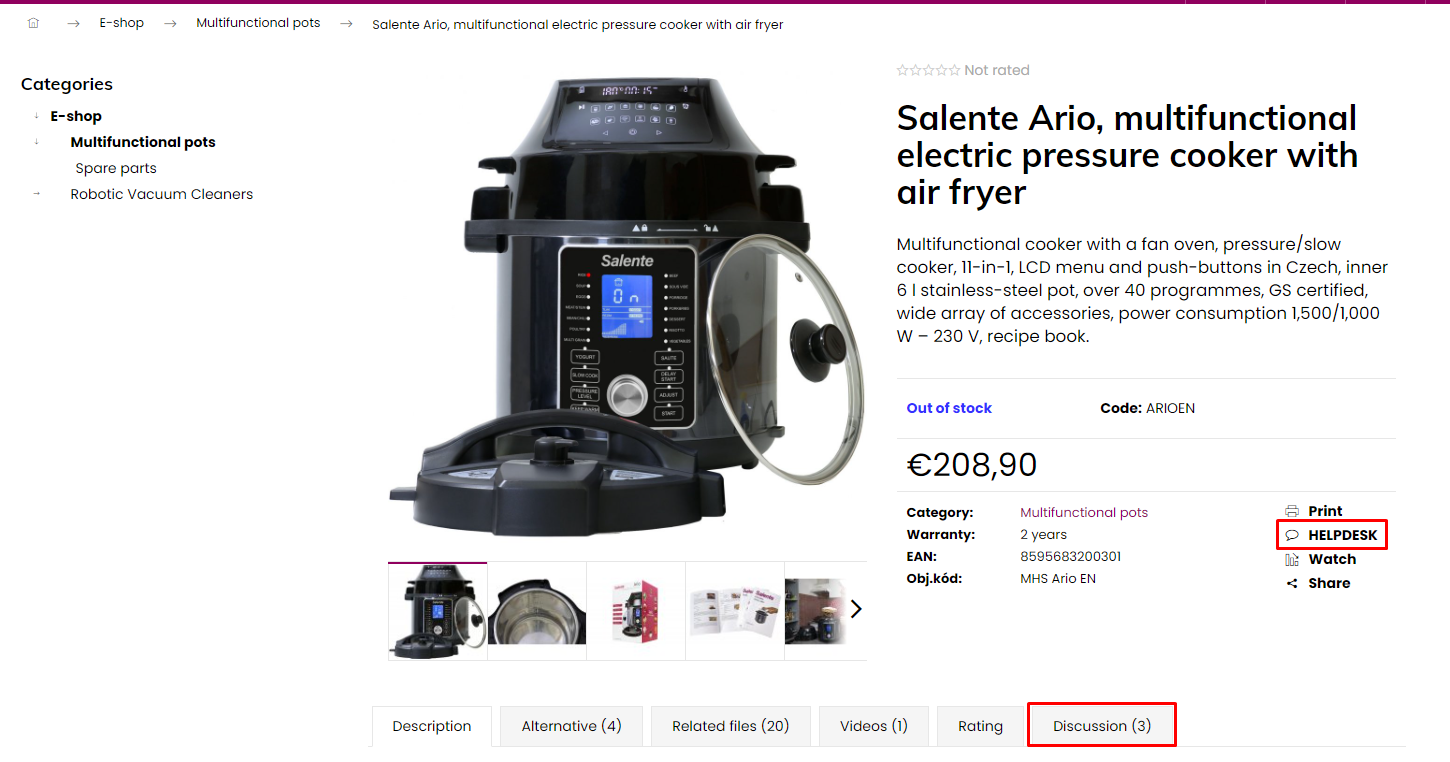 Did not find what you were looking for? Do not hesitate to contact our HelpDesk directly.