Froze Rosé in a vacuum Johanna prepared a delicious drink, drank it herself and had a nice evening.
Ingredients
1 bottle of rosé wine
70-80g sugar
150g of ice
70ml lime/lemon juice
250g strawberries
Procedure
This recipe is simple. Gradually add the rose wine, fresh strawberries and a little sugar, ice and lime juice to the blender. Close the lid and select the VACUUM function, thanks to which the strawberries will retain their vitamins and the drink will have the right density. Then select the SHAKE program and let the blender do its thing. Pour into prepared glasses, decorate nicely and serve. Cheers!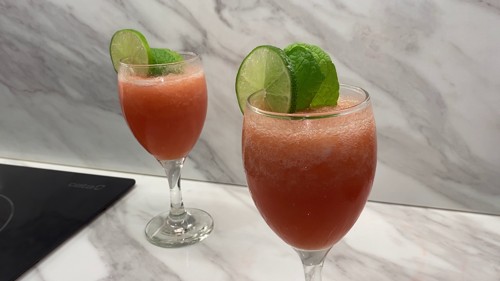 Cheers!