Salente Combo 4in1, vacuum cleaner for wet and dry vacuuming, carpet cleaning, blower
dry and wet vacuuming
Carpet and upholstery cleaner, blower
waste container 20L, detergent container 4L
HEPA filter, vacuuming without bag
with textile or paper bag
large action radius
high suction power 1400W
rich accessories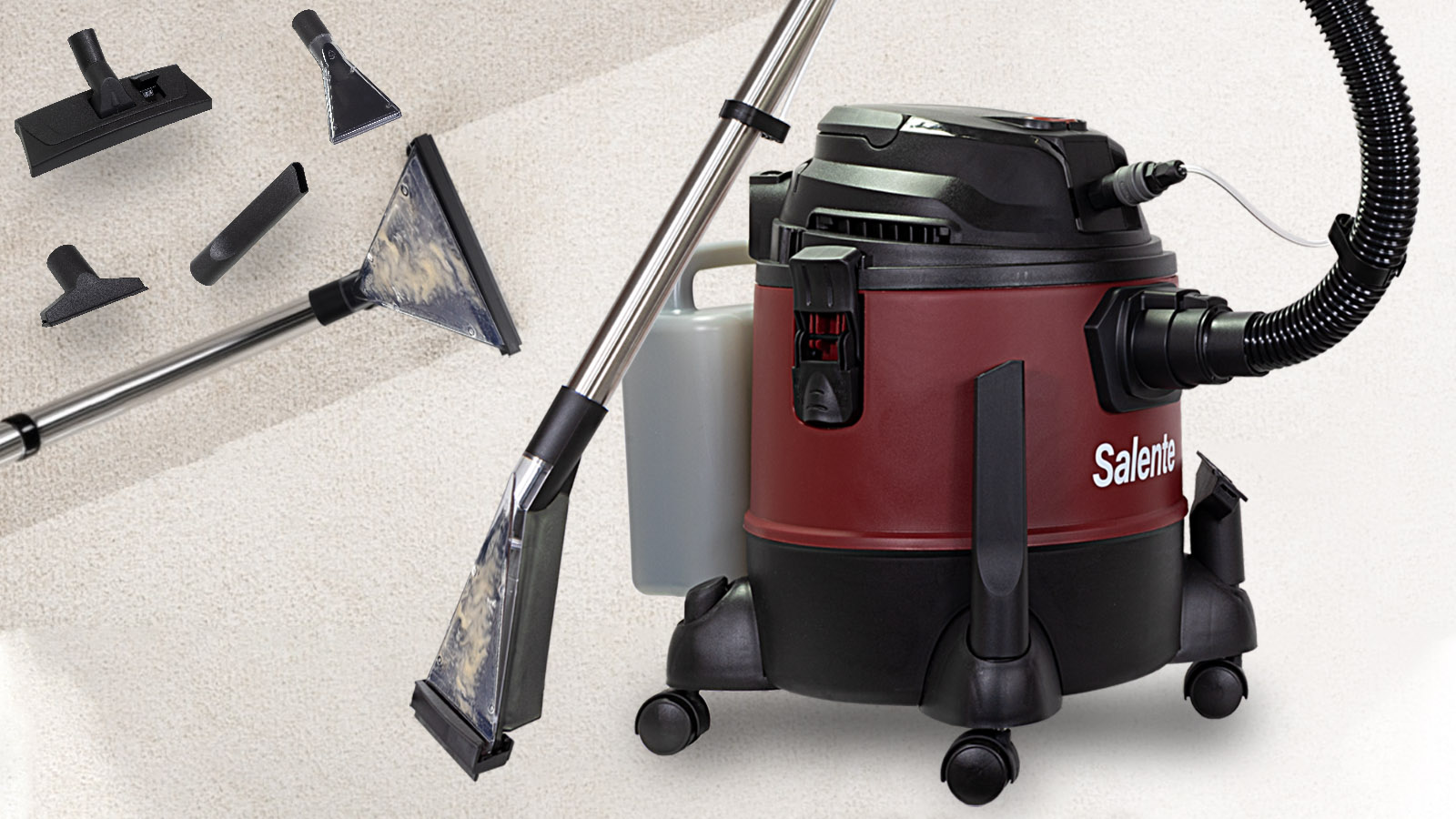 The Salente Combo 4in1 multi-purpose vacuum cleaner can be used practically everywhere. By simply adding the supplied accessories, the dry and wet vacuum cleaner becomes a high-quality wet vacuum cleaner for deep wet cleaning of carpets, textiles or upholstered furniture. By changing the filtration system, it turns into a helper in the workshop or on the construction site for vacuuming dust, sawdust or debris or as a leaf blower in the garden.


Dry or wet vacuuming and blower function
The vacuum cleaner has a high suction power, thanks to which you can vacuum all the dirt in your home or workshop. Dirt can be vacuumed directly into the 20-litre container or into the dust bag. So you can vacuum with or without the bag. The vacuum cleaner can also be used for wet vacuuming. It can therefore be used to vacuum wet dirt, liquids or, for example, aquariums. There is a safety system in the vacuum cleaner that prevents damage to the vacuum cleaner by liquid and alerts you to the need to empty the container. The vacuum cleaner can also be turned into a powerful leaf or debris blower by easily reconnecting the hose.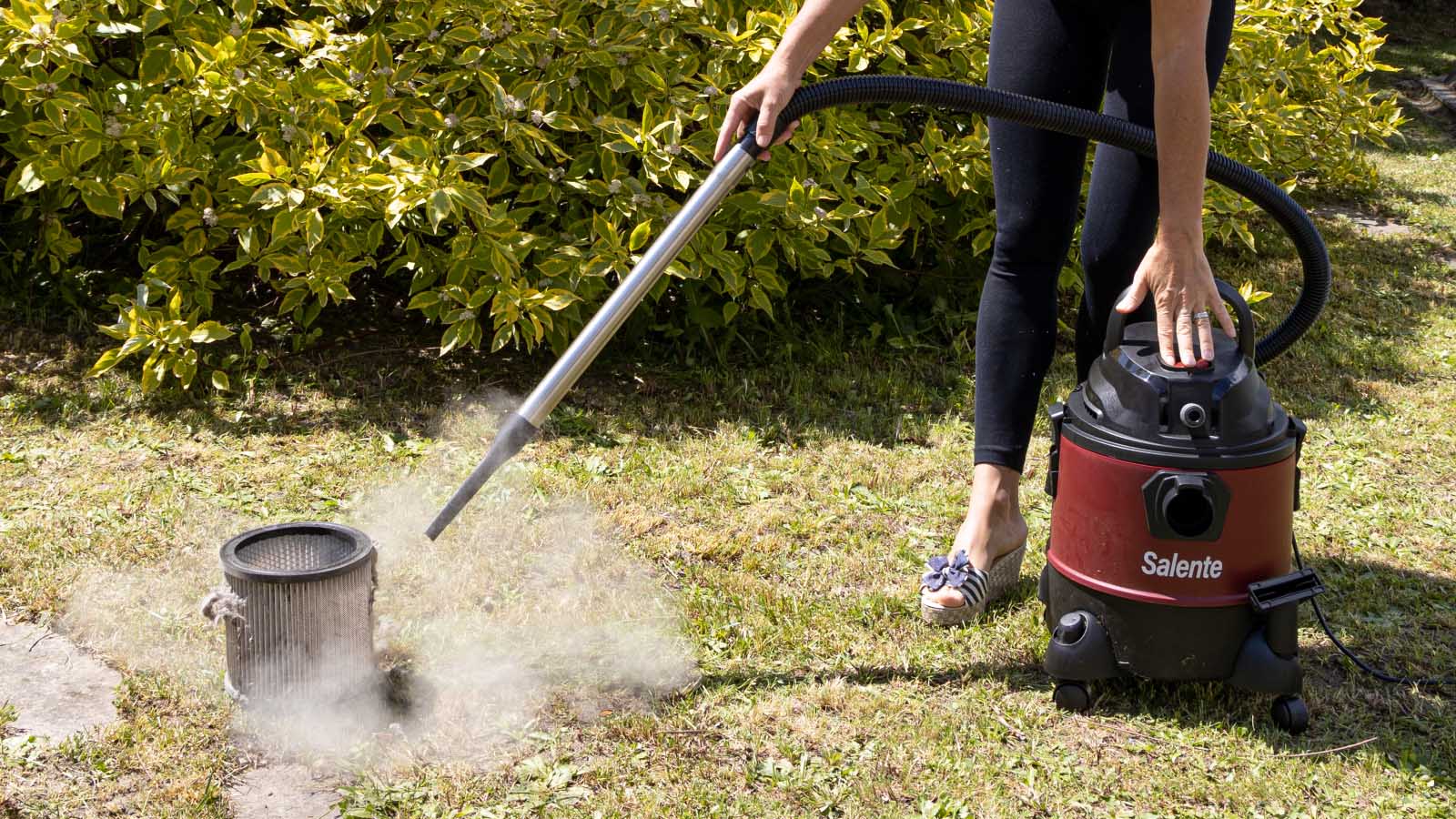 Carpet and upholstered furniture weaving
A large removable detergent container with a capacity of 4 litres, tap water and a spray system make the vacuum cleaner a great helper for wet cleaning of carpets and upholstery. The wide or narrow spray nozzle pressurises the detergent deep into the surface to be cleaned and dissolves dirt. High suction power ensures deep suction of detergent and dirt into the vacuum cleaner. Cleaning carpets, car seats or furniture is quick and easy. After general cleaning, easy disassembly again gives you a lightweight and portable vacuum cleaner that replaces a conventional household vacuum cleaner.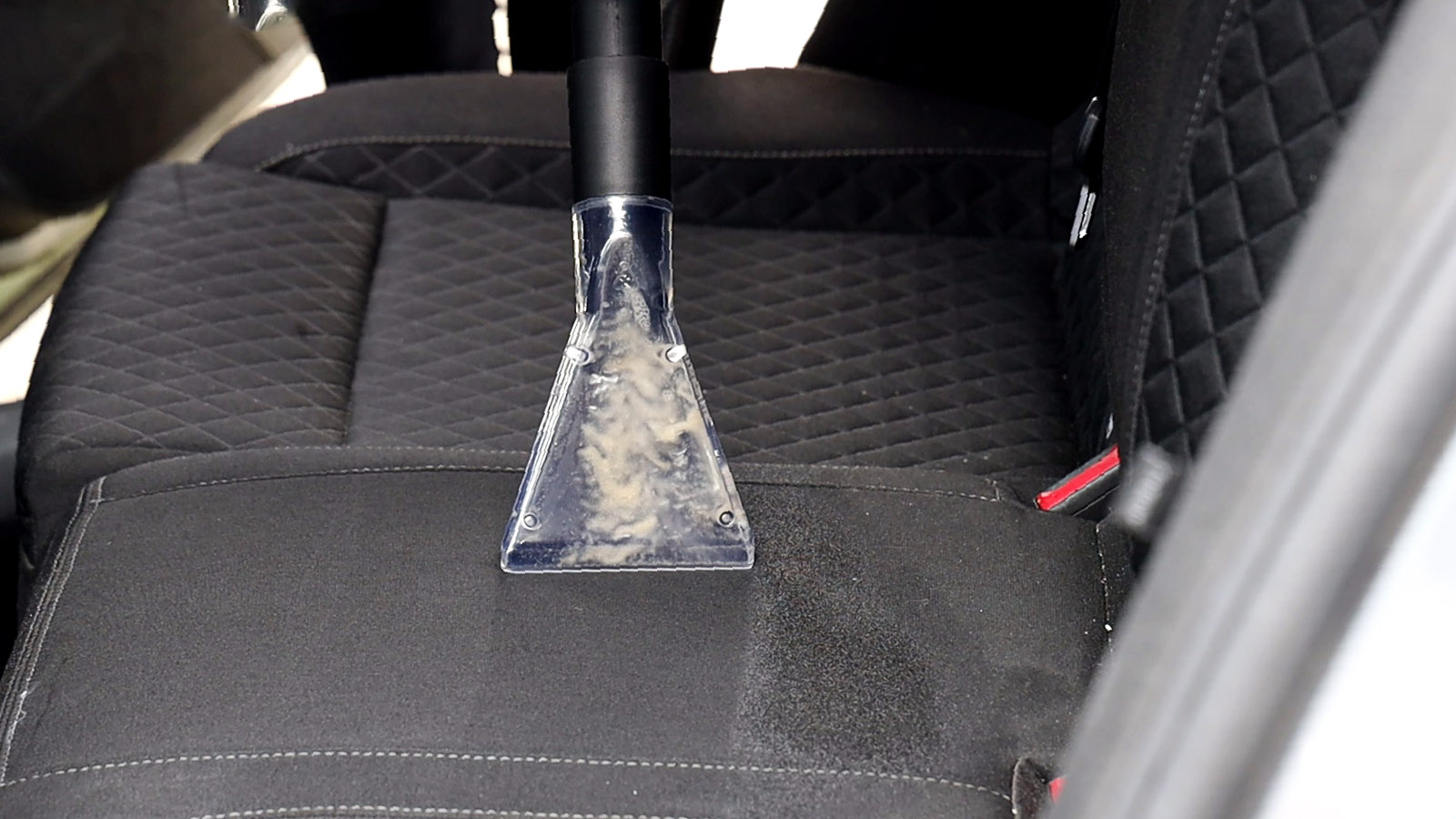 Low design and large radius of action
The body of the vacuum cleaner is made of solid plastic, resistant to impact and rust. A solid handle and four castors ensure easy handling and stability. The large waste container and removable detergent containers ensure cleaning for a long time. Two metal tubes, a vacuum hose and a long power cord ensure a large enough radius of action to clean your home.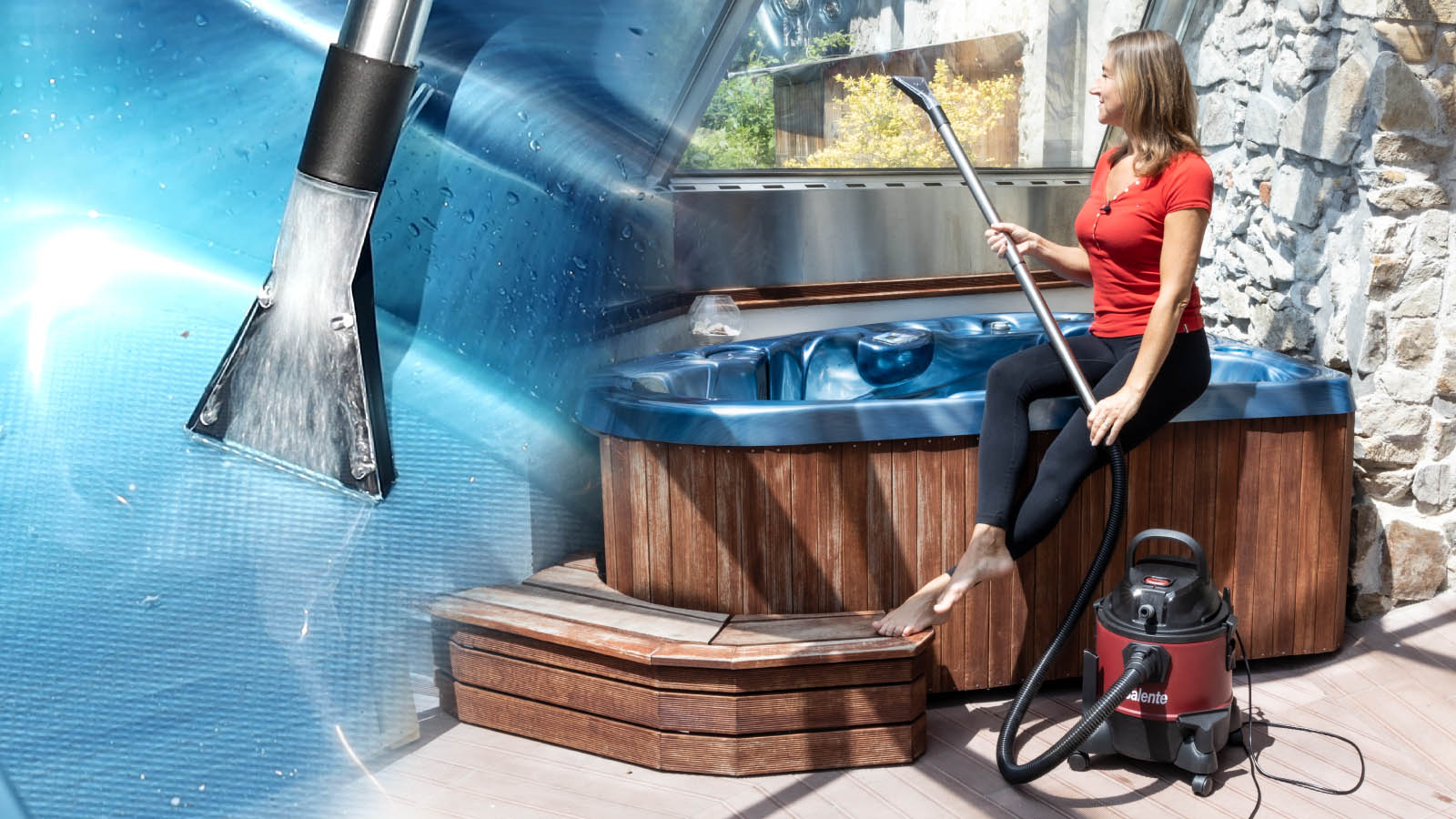 Advanced filtration system
The Combo 4in1 vacuum cleaner comes with several filters, which can be used or combined for advanced filtration. The vacuum cleaner is basically equipped with a large washable HEPA filter that can be combined with a paper dust bag to achieve the best possible filtration. For vacuuming coarser dirt or, for example, for work in the workshop or outdoors, a textile bag can be used. For wet suction, a foam filter is also included.
Dry vacuuming
Wet vacuuming
Carpet and Upholstered Furniture Sealer
Fukar
Dirt container capacity 20 litres
Removable detergent container with a capacity of 4 litres
Bagless or bagless operation
HEPA filter class H10
Powerful 1400W motor
Suction power: 21.65 kPa
Large radius of action (9m)
Motor overheating or flooding protection
Massive handle for easy handling
Accessory holders on the vacuum cleaner body
Simple assembly for quick use
Four swivel castors for easy movement of the vacuum cleaner
Bottom design
Noise level 86 dB
Diameter 310 mm
Height 460 mm
Weight 4.0 kg
Contents of the package
Multifunctional vacuum cleaner Salente Combo 4in1
Removable detergent container with a capacity of 4 litres
Spray handle of the beater
vacuum hose
Metal pipes (2pcs)
Floor nozzle with extendable brush
crevice nozzle
Pillow nozzle
Wide Spray Nozzle
Narrow Spray Nozzle
HEPA filter
Permanent textile dust bag
Powder paper bag
Permanent filter for wet vacuuming
User manual
Be the first who will post an article to this item!
Be the first who will post an article to this item!