Salente IceCool, desktop cooler & fan & humidifier 3in1, white
3in1 (cooler & fan & humidifier)
Water filter cooling
Humidification 6,4 l/day
2 air velocities
11 movable slats
Reservoir 800 ml
Environmentally & energy efficient
Category

:

Air Coolers
EAN

:

8595683203388
Obj.kód

:

CVS IceCool-WH
Waranty

:

24 months
3 functions in 1 ... cool, ventilate, humidify
The Salente IceCool multifunctional device acts as a small desktop air cooler that makes work and privacy more comfortable on hot summer days or in warm rooms without air conditioning. At the same time, it also acts as a humidifier and does not dry out the air during its operation as is the case with standard air conditioners. When operating without a filled water tank, it performs the function of a classic table-top summer fan.

It can run for 3 hours on a single filling of the water tank and can refresh the room with 6.4 litres of water per day.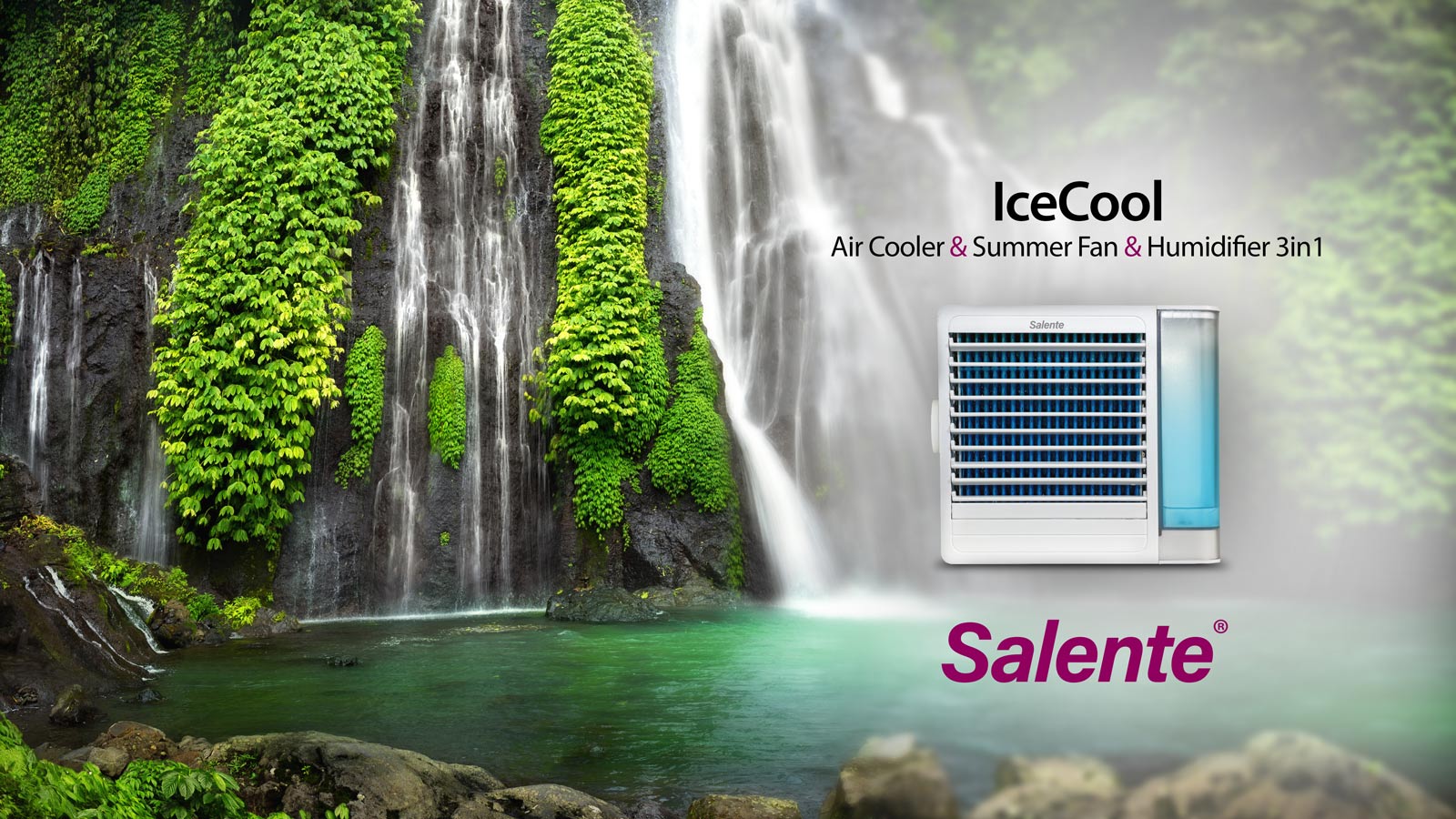 Environmentally friendly and ecological
Salente IceCool is environmentally friendly. Its operation has negligible power consumption (only 6 W). It is very environmentally friendly - it does not contain any toxic or flammable ozone-depleting refrigerant (as is the case with conventional air conditioners).
Air cooling principle
This cooler works on the principle of air flow through a water-cooled filter. Water is drawn from the water tank through a filter, through which a quiet fan blows cooled air into the room. The water is converted into microdroplets on the filter, so you don't have to worry about a wet surface forming on the table in front of the softener.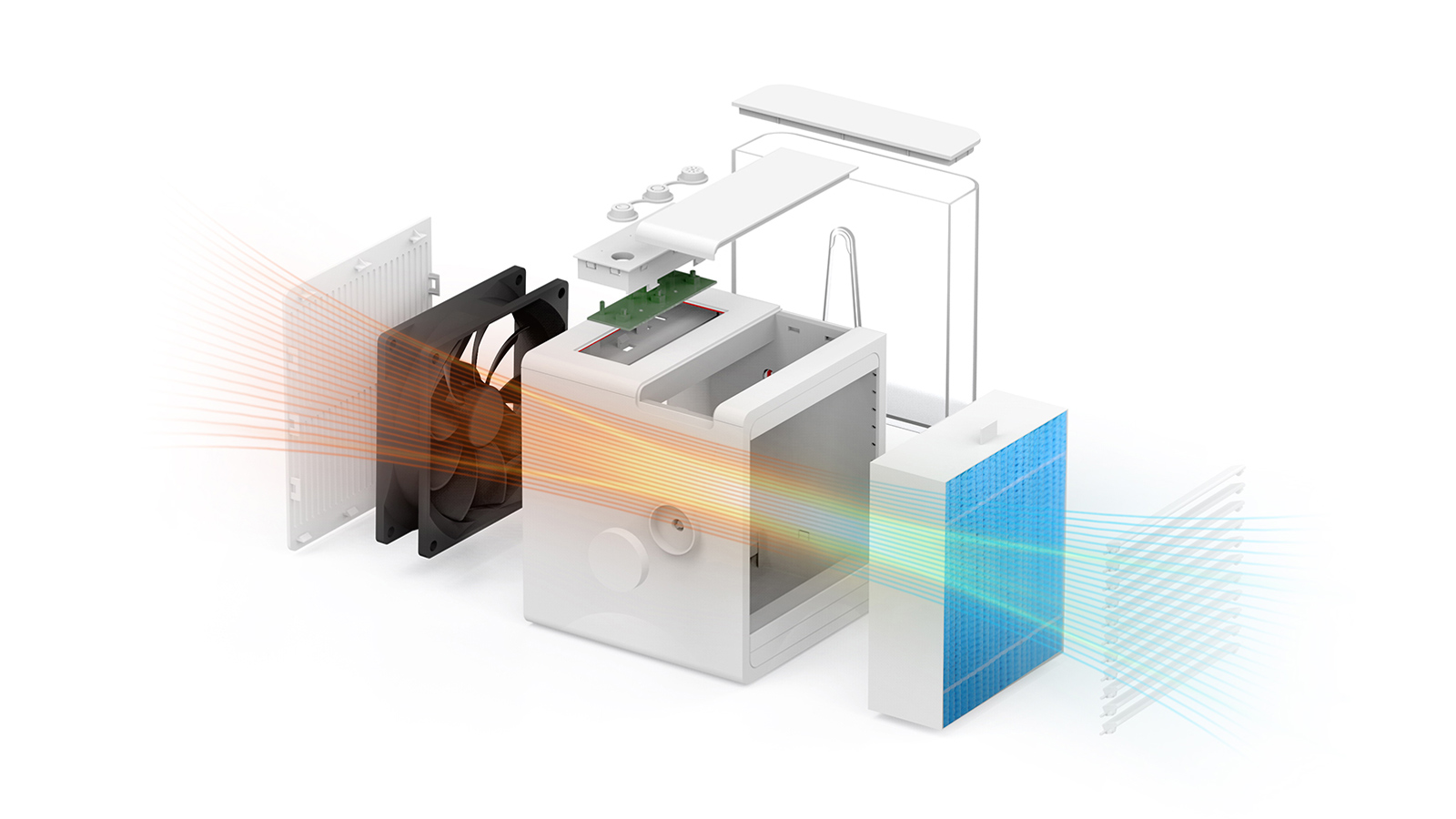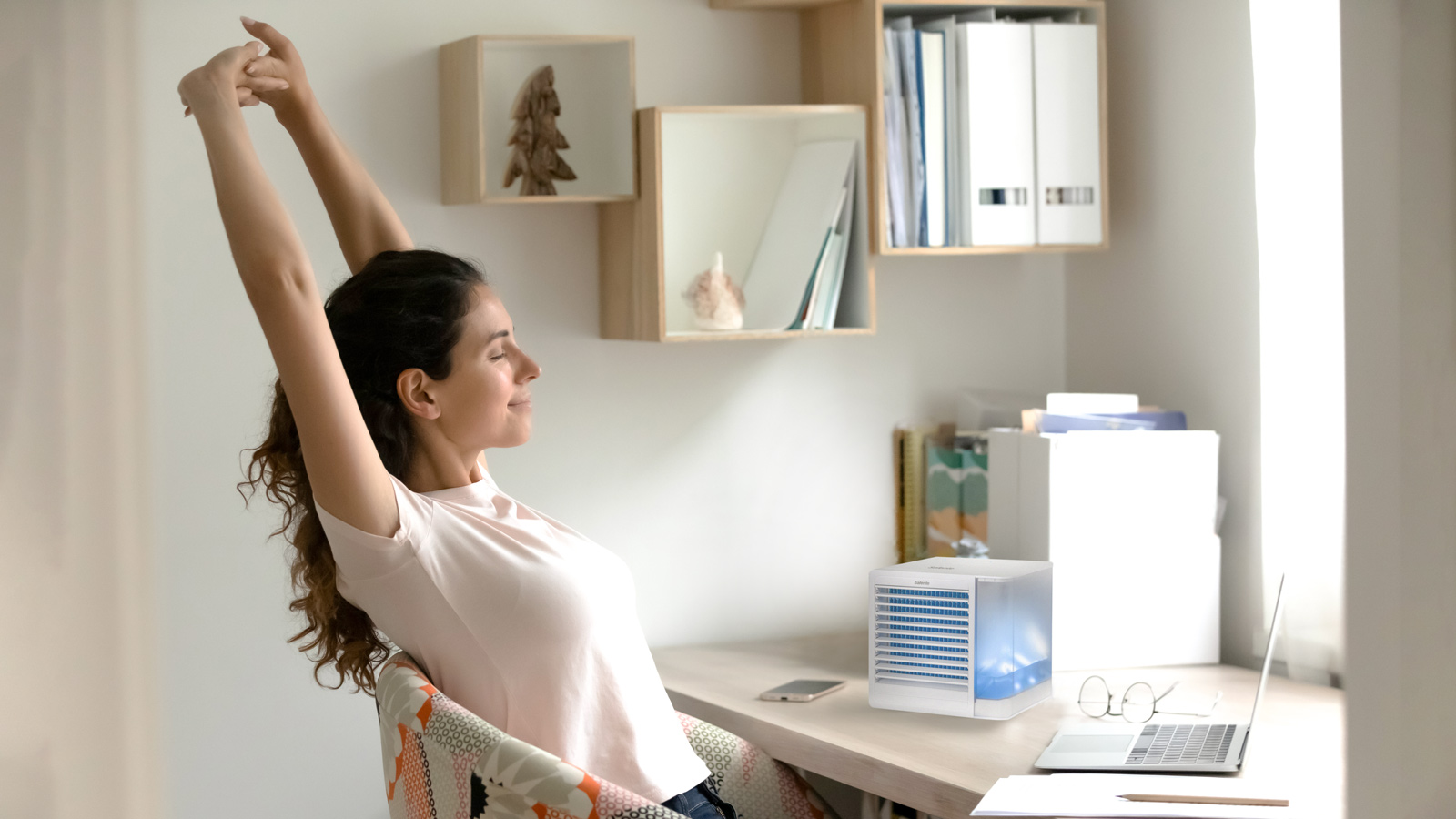 Personal comfort zone
Thanks to its compact dimensions not exceeding 20 cm, it is predestined for use especially in offices and homes as an individual device for cooling the air with a focus on a specific person creating a personal comfort zone. You can keep it on your desk next to your phone or computer, as well as on your kitchen counter when cooking or exercising at home.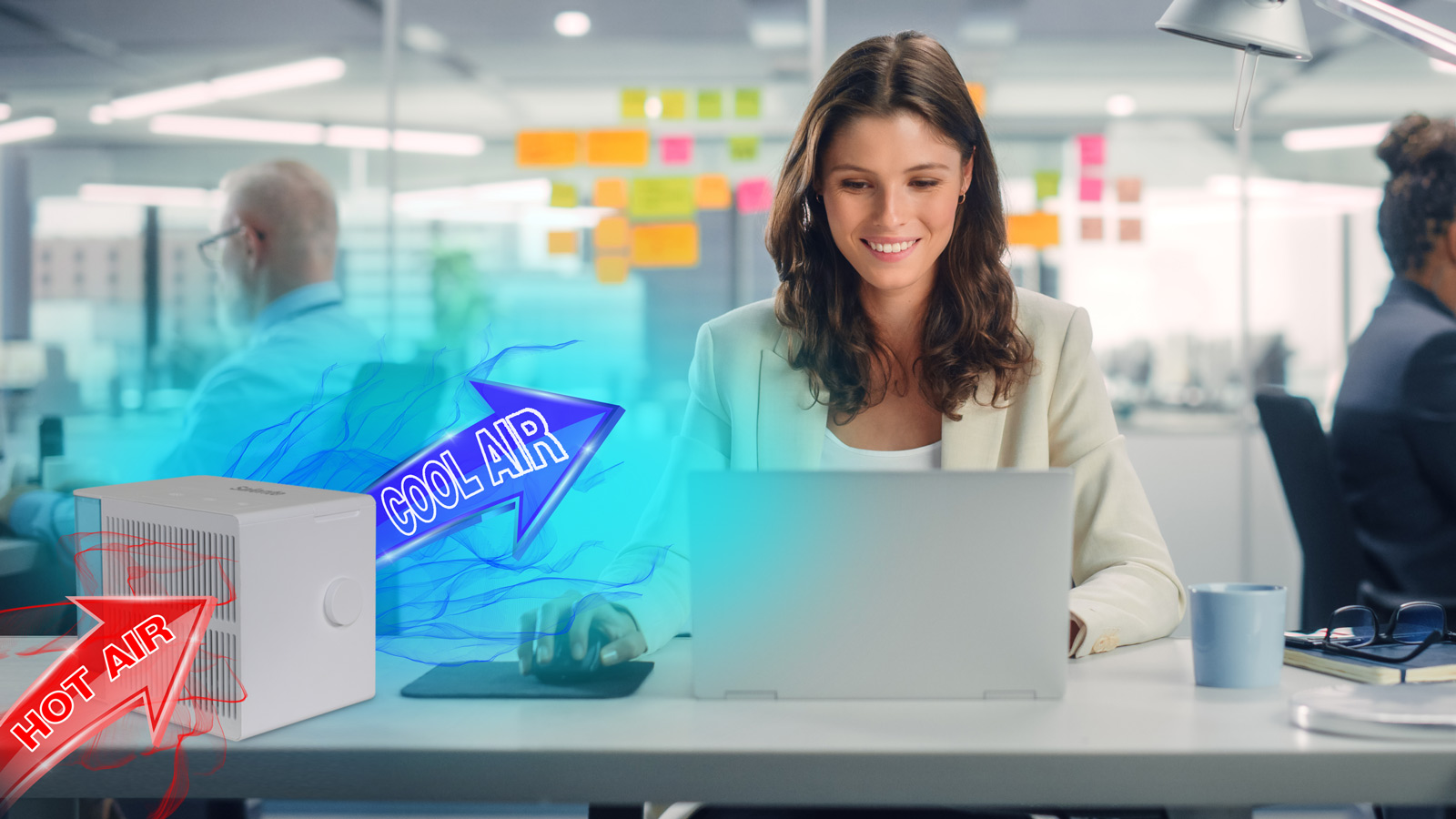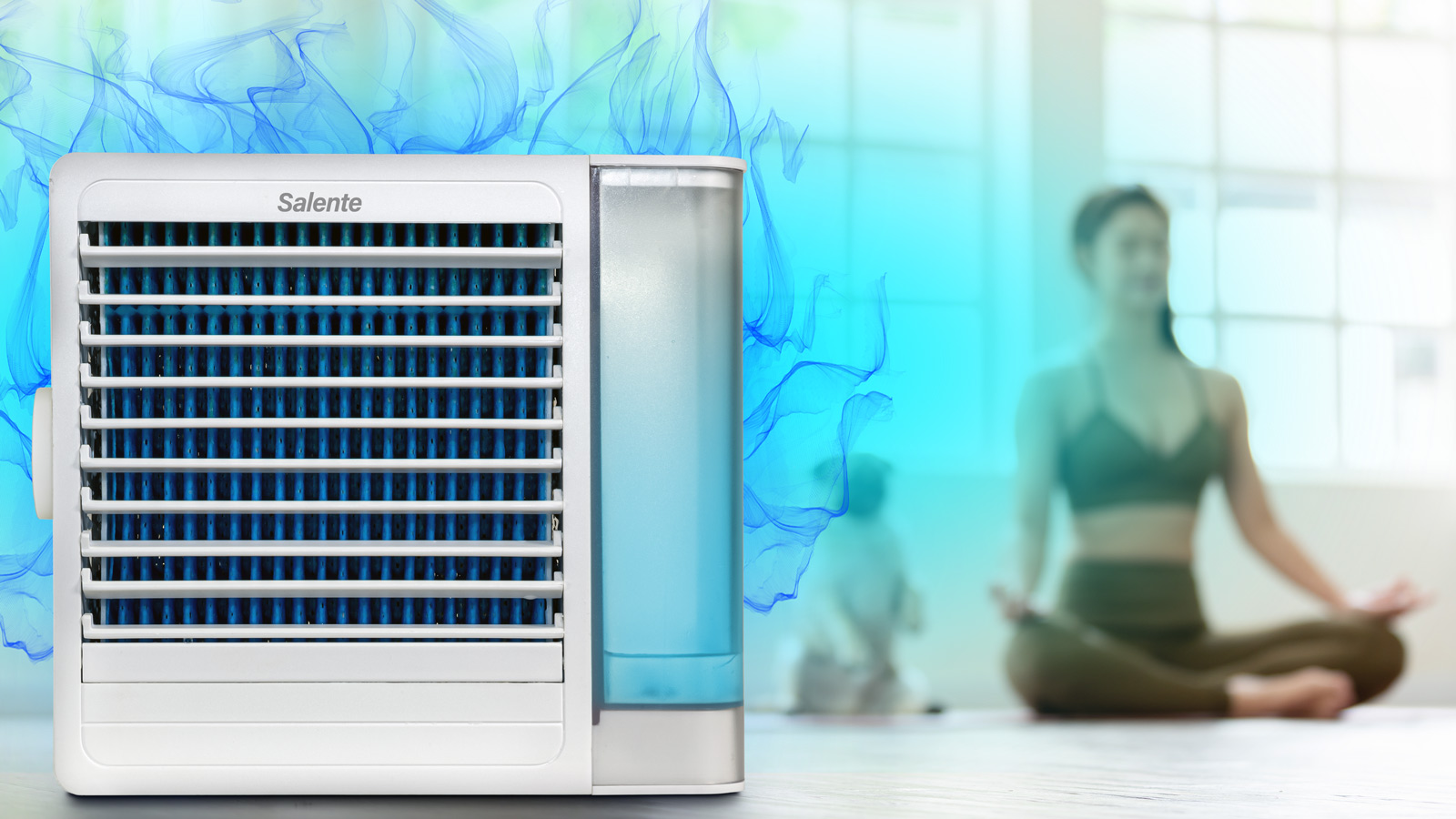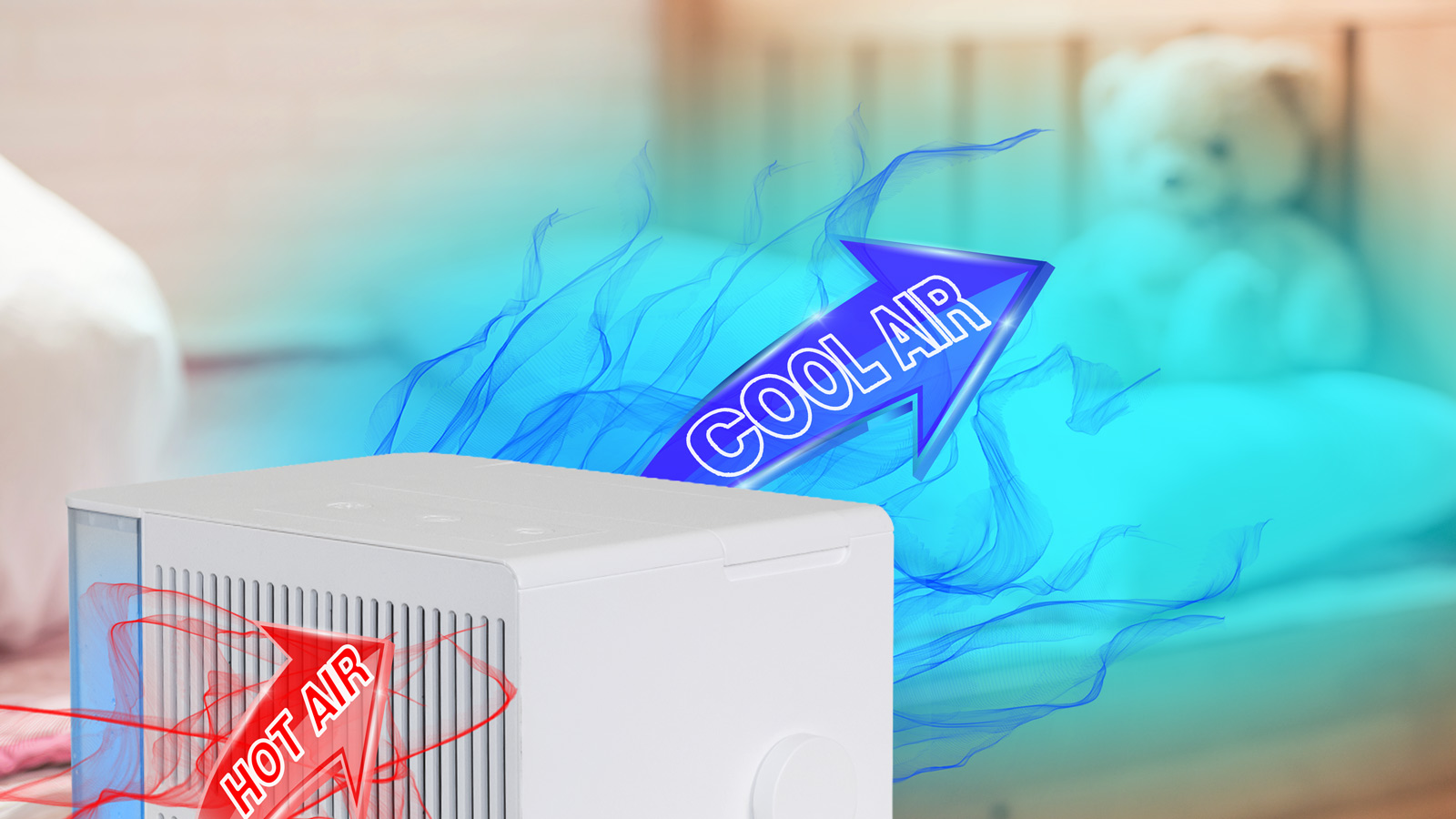 Convenient and easy to use
Salente IceCool is equipped with two airflow speeds and a set of 11 folding blades for directing the air outlet at an angle of 0-110°. The inclination of the blades is controlled simply and very quickly by means of a rotary control ergonomically placed on the side.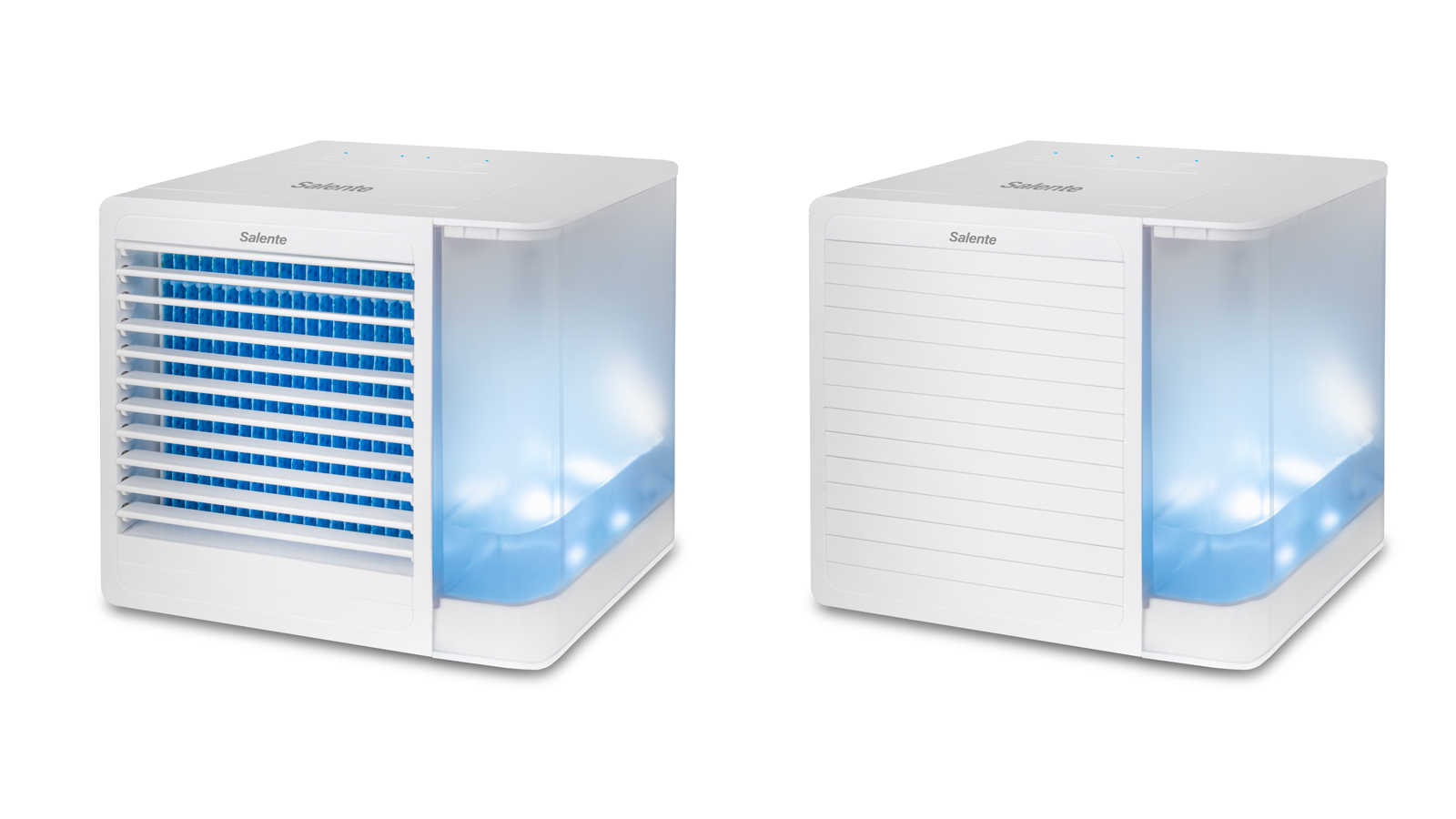 Complete Specifications:
3 functions in 1:

Cooler (automatically active with humidification function)
Ventilator (in case of use without water)
Humidifier (automatically active with cooling function)

Compact size ideal for use on an office desk or kitchen counter
Cooling circuit based on the principle of air flow through a water-cooled filter
Water cooling achieves better results than a conventional fan
Humidification capacity 6.4 litres/day
Unlike conventional air conditioning, it does not dry out the air
Environmentally friendly (does not contain any toxic or flammable ozone-depleting refrigerants)
Energy-saving operation (power consumption only 6 W)
800 ml water tank
3 hours of operation per tank fill (at low fan speed)
2 selectable air flow rates
11 movable slats for air outlet
Adjustable airflow direction by means of folding blades in 0-110°
Rotary dial for convenient and quick adjustment of the blade inclination
Removable water filter
Blue LED backlighting of the water tank with full switch-off option
4 non-slip rubber feet
USB-C (Type C) power input
Power supply via USB-A adapter DC 5 V, 1.5 A, 7 W (not included)
130 mm fan
Length of supply cable: 1.5 m
Noise at low speed: 40.5 dB(A)
High speed noise: 46 dB(A)
European certifications LVD, EMC, RoHS
Dimensions (w × h × h): 19.9 × 15.4 × 17.5 cm
Weight (without cable): 1.14 kg
Package contents:
Air cooler
Filter
USB-A -> USB-C (Type-C)
Instruction manual (EN, DE, CZ, SK, HU, RO, IT, SLO)
Be the first who will post an article to this item!
Be the first who will post an article to this item!